Customer Testimonials for DKM Construction
Recommendations & Referrals are the lifeblood of any successful company, and DKM Construction is no different.
A very high percentage of our work comes from recommendations from happy customers - and that's just the way we like it! It cuts down our advertising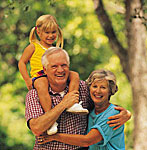 overheads and makes sure we can offer our customers extremely good value for money on our services, including house extensions, driveways, carpentry, kitchens and bathrooms, loft and garage conversions , plumbing and plastering in London, Essex & Hertfordshire.
These are just a selection of the many testimonials we have received:
Mr 'O' & Ms 'P' - Billericay Essex
"The work done by all at DKM Construction was to a very high standard. Even when we changed our minds about details part way through the project, DKM took it all on board with a smile, and made this job the least stressful building project we have ever undertaken. Thank you all. It was a pleasure to have you around!"